Happy Monday!
The only reason I am even slightly happy this Monday morning is because in just THREE days I will be on a plane heading to NYC to find my wedding dress!
Now for a little weekend recap.
Friday afternoon I get a call from the fiancé telling me that he just bought a new truck. After spending most of my evening on
Wednesday
at the dealership with him, this didn't really come as a big surprise. Boy seriously loves to buy new trucks.
That night I tagged along with the fiancé to his softball tournament across town. I brought a tumbler filled with vodka and bridal magazines, so I was pretty content sitting up in the bleachers all night.
Vodka + bridal magazine = happy girl.
Saturday morning I loaded up the dogs and headed down to the lake to spend the weekend with my family. A relaxing weekend on the lake was exactly what I needed. However, my relaxing weekend that I planned for ended up being a bit more eventful than I had hoped for.
We spent about an hour Saturday morning shooting at a Water Moccasin that our neighbors across the street spotted. Luckily, the teenager next door shot and killed that little ass hole with his shotgun. By Water Moccasin standards, it was a big ass snake! It was a little over 3 feet long. Scary! So of course I spent the rest of the weekend paranoid that my dogs were going to get attacked by a Water Moccasin.
Sunday morning we headed out for a boat ride with the dogs. This was Kane's second boat ride ever. We took him out on Saturday and he did great. He just laid across my lap and napped the entire time. Sunday, however, he was feeling a bit more adventurous,, so I let him venture to the front of the boat with the big dogs. Big Mistake. As we were idling out into the lake Kane decided to jump over the front of the boat. Major freak out moment. Instinctively I jumped out the side of the boat to save him. Armani aviators, Tory Burch flip flops, and all. Oh, and because we have had one of the coldest springs on record, the water was ice cold. My dad then instinctively jumped off the boat after me, which just led their lab, Gabby, to jump off the boat to save dad. Chaos. I can only imagine what we looked like to onlookers. Anyway, I grabbed Gabby and we swam back to the boat while my dad grabbed Kane and fought him back onto the boat. We were all a bit chilly and out of breath, but everyone was safe and sound. Everyone except my Armani sunglasses. Thankfully at least, Tory Burch flip-flops float! Who knew?
Besides those two little mishaps, we had a perfect weekend boating, drinking, grilling out and celebrating Mother's Day.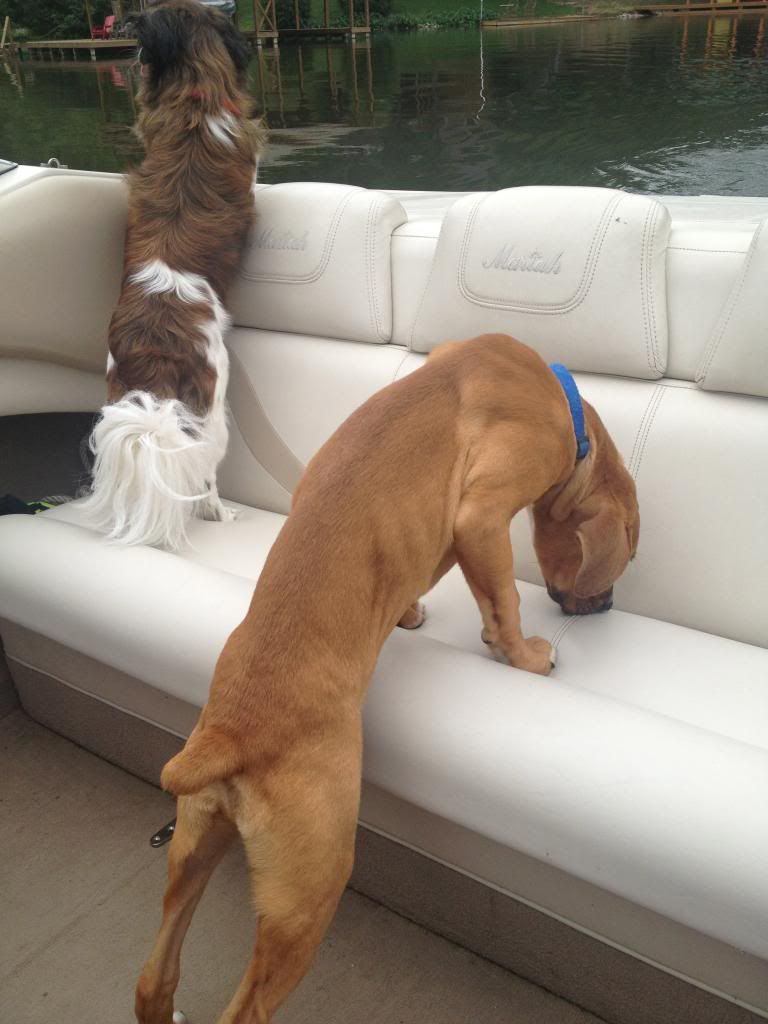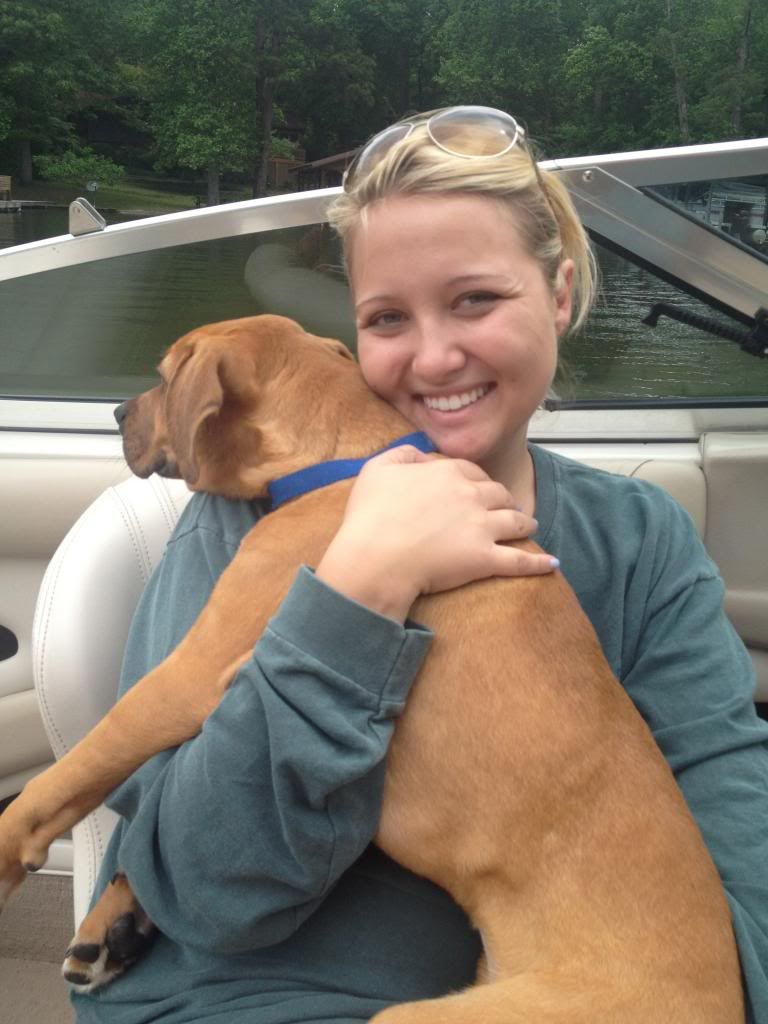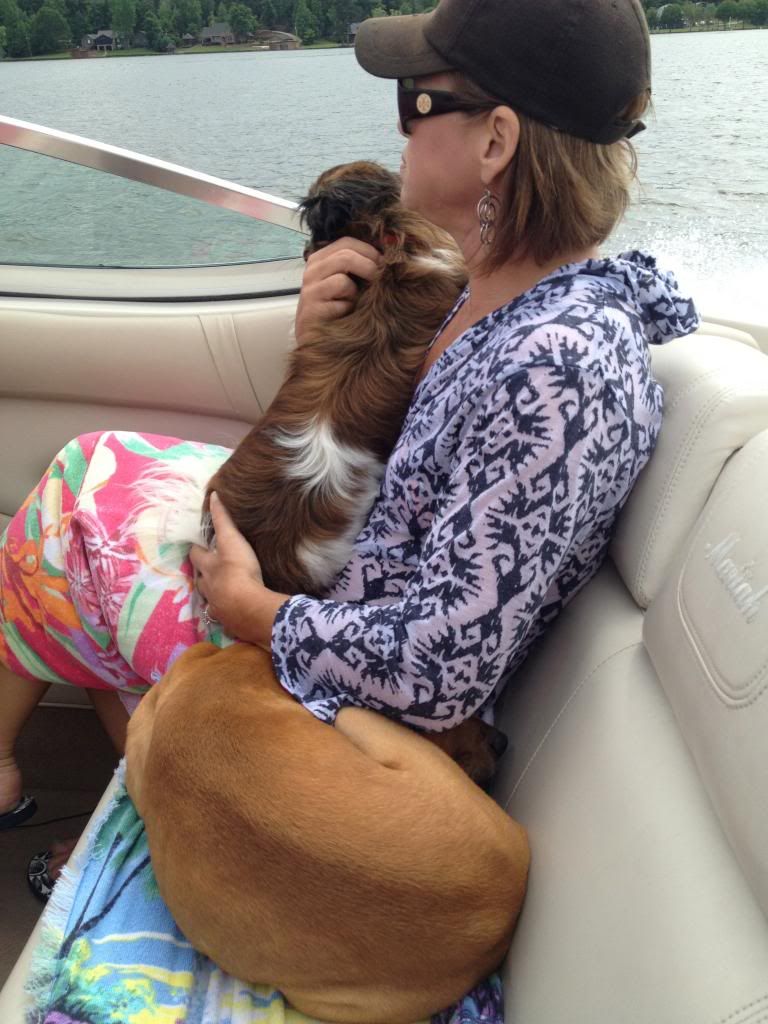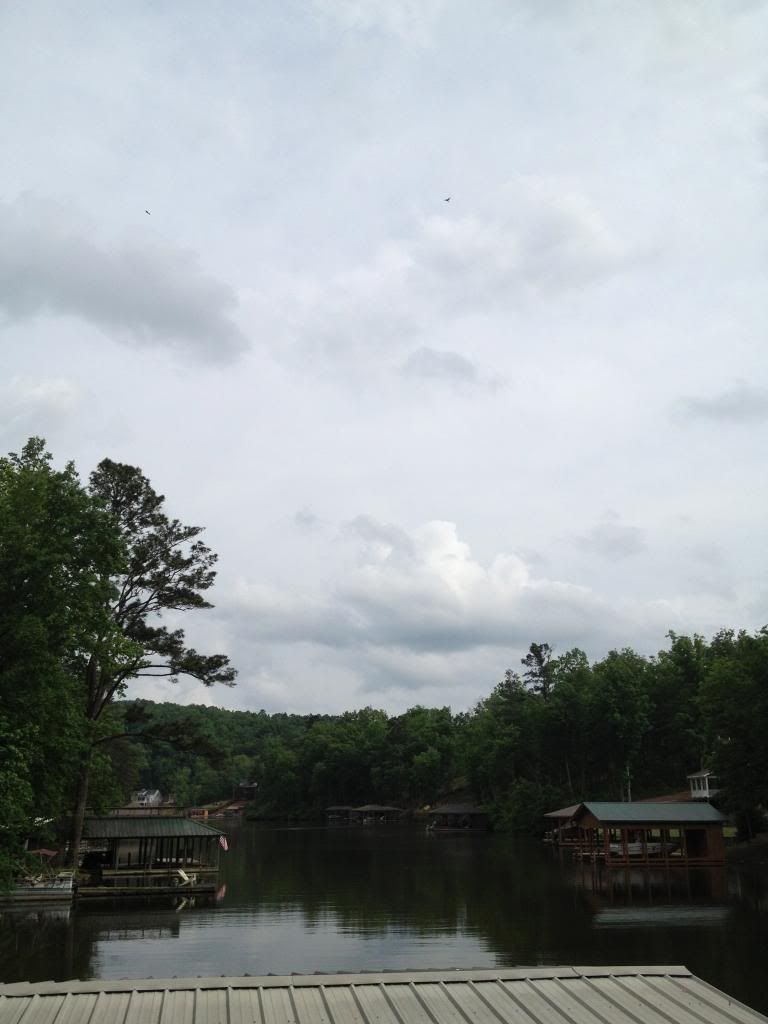 My happy place.
Mother's Day brunch on the lake complete with shrimp and grits and mimosas.
I got home Sunday night to greet the fiancé and open my Mother's Day gift from Cooper and Kane. Puppy moms get presents too you know!
This morning I had two worn out little puppy dogs.






Linking up with Sami!