Last night I slept like (for lack of a better word) shit. The night before that was the same way and so was the night before that. I feel like I've hardly slept in three days.
Three days!
If you know me at all then you know that this is just unacceptable. I need my sleep. I need eight hours of solid, uninterrupted sleep in order to function like a human the following day. These sleepless nights are not cutting it for me.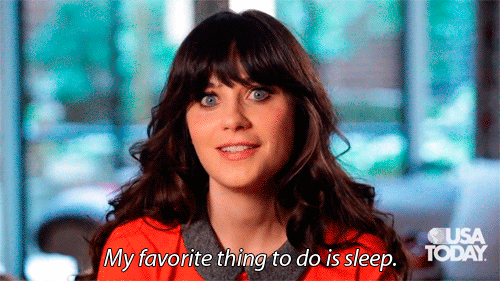 Last night I was so sleepy that I went to bed at 8:00. Then I woke up at 10:00, again at 11:30, again at 1:15, again at 2:45, again at 4:20, again at 5:05, and then finally again when my alarm decided to blast in my ear at 6:20 this morning. It. was. miserable.
I'm currently on my third cup of coffee this morning and I definitely see a fourth and fifth cup in my very near future. In fact, if I make it through the day without nodding off at my computer, I will call it a success.
I'm heading to the grocery store right after work today to buy all the sleepy time tea that they have in stock, and then I am going to drink that herbal goodness and hope and pray that it does its job.
I just want to sleep!
Now, if you will excuse me I'm going to pour another cup of coffee.