Anyone and everyone who knows Alabama football knows that gameday in Tuscaloosa isn't complete without stoping in
Gallettes
for a Yellow Hammer
or five
. This fruity concoction of deliciousness is quite deceiving. It goes down way too smoothly, and before you know it your blackout before kickoff. Not that I speak from experience or anything.. right. Moving on.
Some call this Alabama's signature drink, but whether you cheer for Tennessee, Florida, LSU, or that cow college on the other side of the state, you need to experience on of these. Just watch yourself, one too many and you could end up looking like these fools posing outside of Bryant-Denny.. Roll Tide!
I'm cohosting with
Kristin
this week for Thirsty Thursday, so remember to link up!
Cheers!
1. Follow Hopelessly Ever After and Believe in the Sparks via GFC or Bloglovin'.
2. Grab a button from below or Kristin's sidebar and put it in your post.
3. Write about your favorite alcoholic beverage.
4. Come back here and link up!!!
5. Get some new recipes or drink ideas for the weekend and make a new friend!!
NEW UNOFFICIAL RULE!! 6. Send a tweet with #ThirstyThursday and include @leggs532 and @morganrae_89 so we can see it!!
Anyone interested in co-hosting (it's free) email Kristin at: hopelessly_ever_after@yahoo.com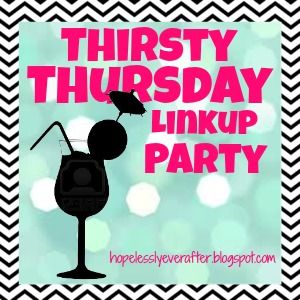 <div align="center"><a href="http://www.hopelesslyeverafter.blogspot.com" title="Hopelessly Ever After"><img src="http://i93.photobucket.com/albums/l54/leggs532/linkupbuttonreal_zpsee8b2e2c.jpg" alt="Hopelessly Ever After" style="border:none;" /></a></div>