There are few things life that I enjoy more than spending a weekend on the lake at my family's lake house. I'm usually able to get there often, but this year has been so busy (
i.e that whole wedding thing
) that I haven't been able spend much time at all at the lake house. In fact, before this weekend, I had only been to the lake
one time
this whole year.
Thankfully, however, that changed this weekend. The husband and I met my family at the lake early on Saturday morning. We had a family friend getting married on the lake Saturday night, so it was the perfect excuse to pack our bags and getaway for the weekend. The weather was perfect, the wedding was gorgeous, and the drinks were flowing all weekend long!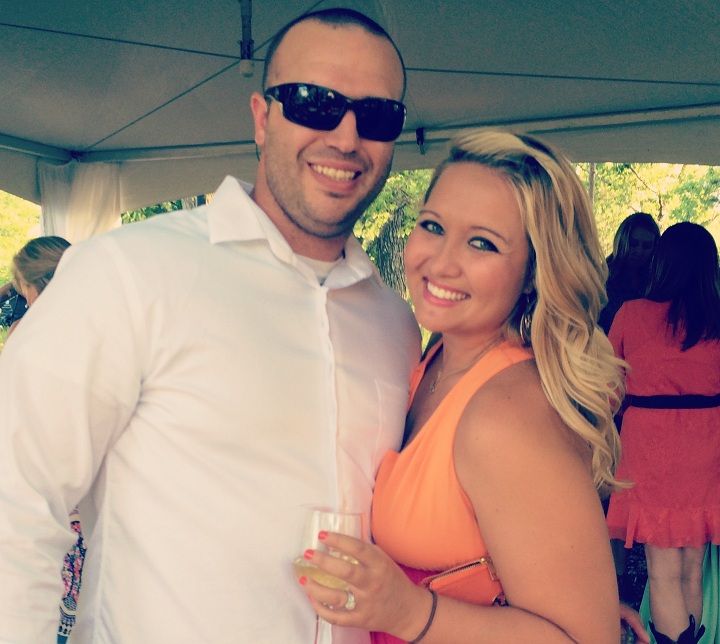 Obviously are lives aren't going to slow down anytime soon. We have another road trip planned for this weekend and a couple of weekends in June already full. We love this hectic life that we live, but we have also promised ourselves to take some time to slow down and enjoy the little things in life. The husband and I both love being on the lake, so this summer we are bound and determined to slow down and have time to enjoy ourselves on the lake. Who knows, maybe I'll even go a little crazy and attempt to ski again (
Morgan and skiing do not mix well together
)!