This shop has been compensated by Collective Bias, Inc. and its advertiser. All opinions are mine alone. #SendSmiles #CollectiveBias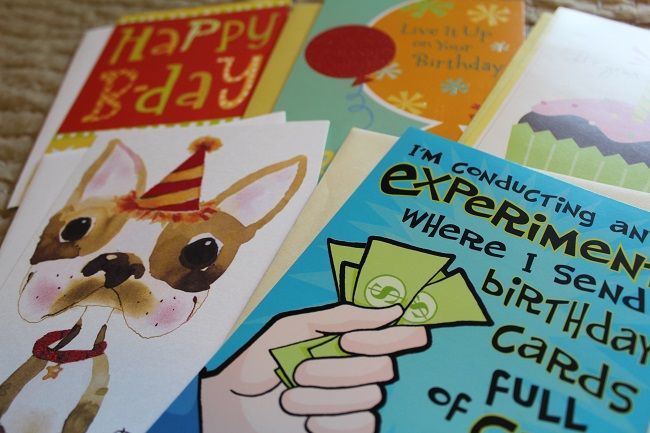 I love birthdays. I especially adore my own birthday, but I love any chance to celebrate one of my friend's or family member's turning another year older. Every year one of the first things that I do in my new planner is go through it month by month and write down everyone's birthday. This way I know that I won't forget their big day and I can send them a little something to make their day special.
Last week I flipped ahead in my calendar to June (side note, can you believe it's already June?!) to see who all had birthdays this month. I quickly realized that I have several friends who celebrate their birthday in the summer! Between the months of June and July I had five birthdays written down. That's a lot of birthdays in such a short period of time, and the first birthday of many was only a week away!
One of my dearest friend's has a birthday next week, and because she lives out of state, I wanted to find a way to let her know that I'm thinking about her on her special day. Today so many people go straight to Facebook or their phones to send a birthday wish, and when technology gets involved the personal touch really suffers. I knew that my sweet friend would much rather receive a card in the mail from me than a post on her Facebook wall, so I hit up Walmart to find her the perfect card. Did you know that Walmart sells
Hallmark
cards starting at 47 cents per card?! I had no idea! Each
Hallmark card
was full of personality. It made it so hard to pick just one! At that amazing price, however, I figured why limit myself to only one card? I went ahead and stocked up on cards for all my summer birthdays!
While I was at Walmart stocking up on birthday cards, I thought it would be a fun little surprise to pick up a bouquet of flowers and bring them to the office for my coworker's birthday tomorrow. I plan to have the flowers and birthday card waiting on her when she arrives to work. I know it will make to the perfect start on her special day!
Do you know anyone celebrating an upcoming birthday? You can find your very own
Hallmark
card starting at 47 cents in your neighborhood Walmart today.
What is your favorite way to wish someone a happy birthday on their special day? Let me know in the comments below.