Let me tell you a little story about a girl with anxiety issues. You see, I'm petrified off any and all irrational things.
Did I leave my curling iron on?
Yes, I did. And it's probably going to start a fire and burn down my entire house.
Did I lock all the doors before crawling into bed?
No I didn't. I must check them again or someone is going to walk into my house in the middle of the night and kidnap me.
Will leaving my laptop/iPad on the charger all night cause a fire?
Of course it will. Unplug it all before leaving the house or going to bed at night. Oh, and while we are at it, never ever leave the dryer running when leaving home. It could start a fire. I could go on for days about the scenarios that play out in my head on a daily basis.
The latest freakout moment came last week when I got home from the gym and Steven, being the sweet fiancé that he is, had already put dinner in the oven (aka - a Stouffer's Chicken and Rice freezer meal). The minute I got home I smelled a strange odor. My mind immediately went into overdrive and I knew that the odor I was smelling was gas from our gas oven. We must have a gas leak somewhere in the house and if we didn't turn the oven off immediately the entire house was going to blow up. So, like the rational person I am, I turned the oven off, cooked dinner in the microwave, and refused to turn said oven back on until someone came out to find the inevitable gas leak.
I called our gas company the next day to let them know what was going on. FYI, when you call a gas company and tell them that you thought you smelled gas coming from your house, they will transfer you to their emergency department and send a representative to your house immediately (that did wonders for my overly paranoid self). I called Steven nearly in tears that our house was about to explode and he let me know that he would take care of things when the nice little representative got to our emergency situation.
As you have probably already figured out, there was no gas leak. There was a small issue with our oven that Steven literally fixed in five minutes. However, when I got home I once again smelled a horrible gas odor and refused for oven to be turned on until a "professional" came out to fix the oven. I also insisted that the smell had to be carbon monoxide (you know, despite the fact that carbon monoxide is actually odorless) and was furious that our carbon monoxide alarm had not gone off.
That led me to calling our home security system company (because I thought our carbon monoxide alarm was tied into their system like our fire alarm is) who informed me that we don't even have a carbon monoxide detector. Holy freakout moment.
I sent Steven immediately to buy a carbon monoxide alarm while I went running through the house like a crazy person opening doors and windows. Steven, all while rolling his eyes of course, did as I pleaded him to do and bought a carbon monoxide alarm, installed it, and watched as I glared at it waiting for it to go off. Spoiler alert: it didn't go off. In fact, the digital reader let us know that we had not even one trace of carbon monoxide in the air. Whoops about that.
As expected by everyone except for me, this story has a happy ending. An ending that does not end with a house explosion, but rather an ending that ends with last night's dinner being cooked in the oven without a trace of gas odor. And a newly installed carbon monoxide detector that still reads "0."
I don't know where I get my anxiety issues from. None of the horrible things that I think up in my head has actually happened to me or to anyone I know. I try and push my issues to the back of my head, but I will always be the girl who gets overly paranoid about senseless things. Steven will forever receive calls from me after I've left the house asking him to go into the bathroom and make sure that I've unplugged my curling iron or be asked to get out of bed as soon as we crawl under the covers and double check that the doors are locked. Maybe we should change our vows to read "I take you for better or for paranoid." It only makes sense.
I've got to go call Steven now and ask him to check and make sure I turned the oven off last night after I made dinner. Oh, and to unplug the coffee pot from this morning.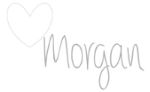 --------------------------------------------------------------------------------------------------
Today I'm thrilled to introduce this adorable mommy to one (and very soon mommy of two!), Katie from
A Worker at Home
. I love reading about Katie's precious little family and her growing baby bump. I love reading Katie's weekly
Bumpdates
and her "
Why
" series.
Here is a little more about Katie:
When and why did you start blogging?
I started blogging soon after my husband and I got married (you can read about my start here). Being in the military, I knew we would be moving around a lot and I wanted a way to share our lives (and someday growing family) with them. Little did I know what this blogging adventure would become!
How did you come up with the name of your blog?
I LOVE being a wife and mama and thriving in those roles as best as I can! I chose "A Worker at Home" because it's from one of my favorite chapters in the Bible (Titus 2) and because it's what I am and what I love to do—care for my husband, our babies, and the home God has blessed us with!
What can people expect when they visit your blog?
You can expect lots of posts about fitness and healthy living, life as a wife to a military man and mama to two littles, sharing resources I discover and love, some of my favorite recipes, a very rare DIY post (I'm learning to be crafty!), and so much more. That's the fun of being a "lifestyle" blogger—there's not much that's off limits!
Did you make any New Years resolutions this year? If so, what were they?
Yes! I made a lot of them but they all fall under one word—"intentional". My main goal for 2014 is to focus on being more intentional in all areas of my life. I wrote a whole post about it here.
What are some of your favorite hobbies?
Besides blogging, I love dating my husband
,
going to the gym, hiking, hot yoga, visiting coffee shops (it's a dream of mine to someday own a little shop) and throwing parties.